31 stycznia 2017
Rosyjska firma antywirusowa Doctor Web zaktualizowała usługę odblokowywania kodem dla swojego komponentu Antyzłodziej Dr.Web. Aktualizacja zapewnia wiele ulepszeń, które czynią tą usługę bardziej przyjazną dla użytkownika.
W szczególności zaktualizowano interfejs usługi. Zawiera on od teraz ilustrację wyjaśniającą w jaki sposób należy wprowadzić wymagane informacje. Strona usługi została również zoptymalizowana pod kątem różnych przeglądarek mobilnych.
Wiadomość email wysyłana w imieniu usługi również została przeprojektowana.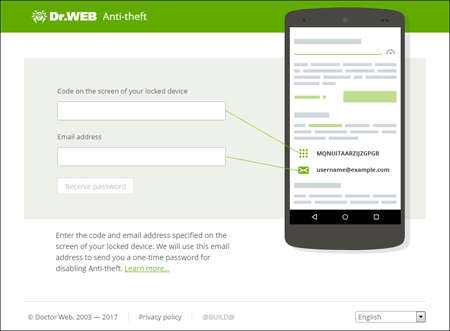 Tell us what you think
You will be awarded one Dr.Webling per comment. To ask Doctor Web's site administration about a news item, enter @admin at the beginning of your comment. If your question is for the author of one of the comments, put @ before their names.
Other comments